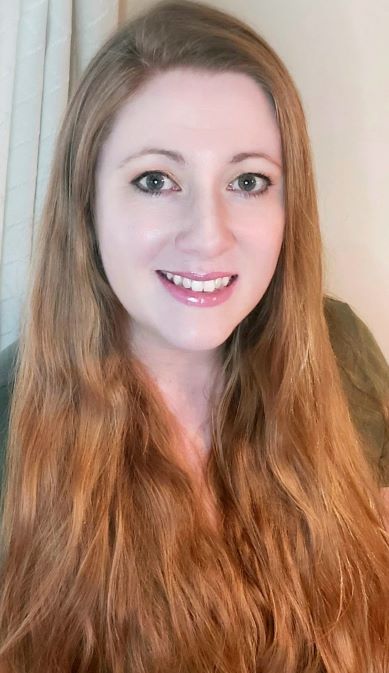 Training and Qualifications
After attaining my degree in Psychology, I went on to qualify as a Transactional Analysis Psychotherapist, Person-Centred Counsellor, Life Coach, Hypnotherapist, Nutritionalist, Teacher and Clinical Supervisor.
Experience
After finishing my degree, I began my career by working with survivors of rape and child sexual abuse at Manchester Rape Crisis.
I set up my private practice in 2002 and have worked as a psychotherapist since that time, predominantly on a full-time basis.
After leaving Manchester Rape Crisis, in addition to my private practice, I also worked as a counsellor for a GP's surgery in Manchester. Here I specialised in working with individuals who were anxious, depressed, and/or who had eating disorders.
I qualified as a Clinical Supervisor, and was then employed as a clinical supervisor by a charity in Altrincham that provides a low cost counselling and psychotherapy service. At this organisation I provided counsellors with in-house training and with on-going supervision.
I then qualified as a teacher and was employed by City College Manchester, where I taught counselling courses to adult students wishing to become Person-Centred Counsellors.
I was an examiner for EATA – the professional examining body for people who wish to become qualified Transactional Analysis Psychotherapists.
For nearly a decade, I was on the committee for, and then the Chair of, the Manchester Transactional Analysis Conference (MANTAC).
After having my son five years ago, I decided to significantly reduce my workload and now work solely in private practice.
In addition to providing private counselling and psychotherapy to individuals, couples and running psychotherapy groups, I continue to supervise counsellors and psychotherapists and run counselling and psychotherapy training courses and workshops. For the last seventeen years I have also specialised in providing career coaching to individuals in a variety of industries including law, accountancy, manufacturing, medicine, beauty and numerous artistic endeavours and I run staff training workshops for companies and business owners.
Approach
Using a combination of Transactional Analysis Psychotherapy, Person-Centred Counselling, Neuro-Linguistic Programming, Hypnotherapy and Coaching, I am able to work in a way that is cognitive behavioural, coaching and / or relationally based in order to help my clients with a broad range of therapeutic and/or coaching needs.
Ethically, I believe it is important for all psychotherapists, counsellors and coaches to be trained in any approach that they intend to use with clients. I only use models that I am qualified in.
Portfolio
Degree in Psychology BSc (Hons)
Certificate in Person-Centred Counselling with Distinction
Certificate in Neuro-Linguistic Programming
Certificate in Practical Hypnotherapy
Certificate in Advanced Hypnotherapy
Diploma in Person-Centred Counselling
Diploma in Coaching
Diploma in Casework Supervision
Diploma in Motivational Therapy
Diploma in Hypnotherapy Nutrition
EATA Certified Transactional Analyst Psychotherapist (CTA)
Postgraduate Certificate in Education (PGCE)
Beliefs
That everyone has worth, dignity and value:

I agree with Stewart and Joines (1987), who stated: "Everyone except the severely brain-damaged has the capacity to think. Therefore it is the responsibility of each of us to decide what he or she wants from life. Each individual will ultimately live with the consequences of what he or she decides." (TA Today, p.7)

That change is possible:

Everyone decides how they will live, and these decisions can be changed.

That all behaviour has positive intent:

This includes even non-productive behaviours. When you understand the positive intent you can find a more effective and healthy way of aiming to meet the same intention.
I firmly believe everyone is doing the best they can in their life, everyone is important and worthwhile, and anyone can change.
Name Update:
I am now called Hannah Beresford Wickison.
I use my maiden name 'Hannah Legge' professionally because I want returning clients to be able to easily find me online and it is easier to check my credentials with organisations, etc, if you know the name by which they too know me.